Crestec CEO Akira Takabayashi will be joining LocWorld48 Silicon Valley as a session panelist.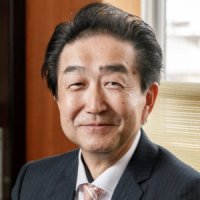 On November 2nd, Crestec CEO Akira Takabayashi will be joining fellow panelists Rain Lau and Jun Shim, and session moderator Iti Sahai, for a valuable and informative session titled "Deep Culturalization as the Key to Achieving Global Success." This session will be held from 4:15 to 5:00 pm.
Many people are familiar with the concept of localization, but what about culturalization? This session will offer deeper insights on culturalization, its aims, and its value in our industry.
LocWorld48 Silicon Valley is set for November 1st through the 3rd, and is already gearing up to be a fantastic event with a treasure trove of valuable presentations, sessions, and networking opportunities. Crestec is proud to be a part of this event as the pen sponsor.
This conference will be an in-person event, making it a great chance to make new connections, catch up with acquaintances and collaborators, and survey the terrain of the industry at large. If it's your first time attending, be sure to join the newbies reception.
Global Toolbox sessions will be on November 1st and will cover important topics including MT/AI driven localization processes, quality control, and localization management.
The main conference on November 2nd and 3rd offers a great selection of talks and sessions led by respected members of the globalization and localization community. This conference features a diverse range of session topics, such as utilizing the voice of your customer in globalization, the future of media localization in Africa, assessing the performance of multilingual content, managing hybrid localization teams, and of course, several sessions on MT, AI, and automation in the industry. There will also be "Unconferences" available, in which the content is determined by group votes and moderated by panelists.
LocWorld conferences always deliver a great value. LocWorld48 Silicon Valley is sure to be no different!
▷Visit the LocWorld website for conference details.
▷Find a brief introduction of Mr. Takabayashi here.
▷Find an outline of the Deep Culturalization session here.