What Is Packaging Design?
In order to distribute a product, it must be shipped and stored. When shipping or storing the product, it is extremely important to use the proper packaging to protect the value and condition of the product.
Packaging design refers to the process of creating the most suitable packaging specifications according to the product characteristics, production trials, and production schedule. As a result, the product is not only safely protected, but waste in the shipping costs, storage costs, and other distribution costs can be eliminated.
Contact Crestec for Any of Your Packaging Needs
I want the product packaged safely and efficiently, but I also want attractive packaging
The person in charge of designing packaging is a specialist with a packaging professional certification. When designing the packaging, shock-absorbing characteristics, environmental safety, and cost reductions through downsizing are considered.
In addition, we can work together with the client to produce designs that increase the "excitement" for the product when the packaging is held, cartons boxes that have attractive exterior designs, and packaging that has a high POP (point of purchase) effect when displayed in a store.
I want to reduce distribution costs, starting with packaging materials
Of course, we can review the material costs and production costs, but it is also possible to lower the shipping costs, storage costs, and other general distribution costs by reducing the weight and size of the packaging. Packaging with sufficient durability and cushioning effect can also help prevent problems during distribution.
I want to shorten the lead time for developing packaging specifications
The Crestec Group can procure materials from all sites. We can quickly provide a suitable sample using materials from a mass production source that complies with environmental regulations. We also have an organization for mass production overseas.
Packaging Design Process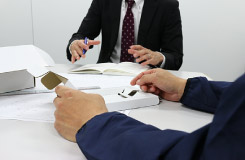 1. Planning & Proposals
Listen to the client's packaging requirements and confirm the schedule.
Propose the optimum packaging considering cost, quality, and environmental concerns and a design with excellent ease-of-packing and shock-absorbing characteristics.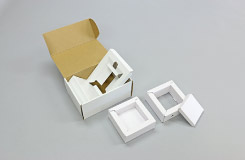 2. Design & Test Sample
Using a sample cutter, create a test sample. We can also use our global network to create test samples using materials from the same source for mass production.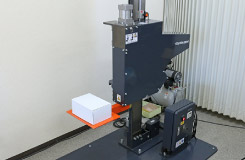 3. Evaluation & Testing
While carrying out an internal design review, also perform a general evaluation of safety, costs, effects on the environment, and other factors.
Carry out packaging and freight tests that comply with various standards.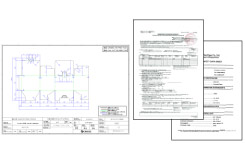 4. Client Approval
Once the client confirms the costs and approves the test results, a CAD drawing (DXF file) of the packaging is provided to the client. We can also provide the MSDS and ICP data.
5. Mass Production Test Sample
Carry out evaluation tests to confirm the quality of test samples equivalent to the packaging for mass production.
Available Packaging
Corrugated cardboard cases, carton boxes, blister packs, molded pulp, polystyrene foam, and wooden pallets
Available Evaluation Tests
Drop test, vibration test, compressive strength test, and material evaluation (burst test and ring crush test)
Examples of Actual Packaging
Japan Packaging Contest, Award Winner for 4 Straight Years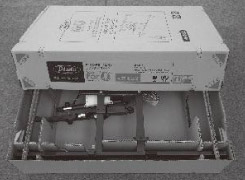 2012: Received the Accessible Design Packaging Award
Bed manufacturer (company P): Corrugated cardboard packaging for care bed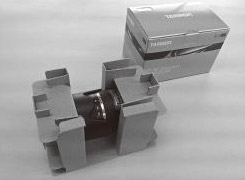 2013: Received the Electric Equipment Packaging Award
Precision equipment manufacturer (company T): Cushioning materials for SLR interchangeable lens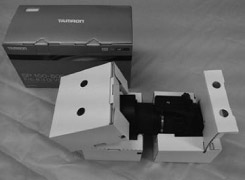 2014: Received the Electric Equipment Packaging Award
Precision equipment manufacturer (company T): Design-oriented, large SLR interchangeable lens (super telephoto zoom)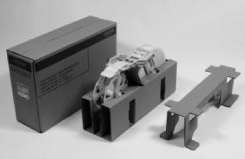 2015: Received the Electric Equipment Packaging Award
Electrical equipment manufacturer (company B): Packaging for large tape cassette